In May 2019, the engineers of OKOndt GROUP™ were invited to Bangladesh in order to demonstrate operation of previously purchased eddy current flaw detector Eddycon C. The device itself is applied for manual testing of surface and subsurface defects.
About the Eddycon C in brief
Eddycon C is a compact device allowing to detect discontinuities of materials such as cracks, hairlines, overlaps etc. with a depth from 0.1 mm and opening from 0.002 mm. One of the key industries of the flaw detector application is aviation. Using the device we assure control of quality and condition of the wheel rims, numerous holes, aircraft skin, multilayered structures, turbine blades, other parts.
Key features:
small weight — less than 1 kg (2.2 lb)together with the inbuilt storage batteryand overall dimensions — 230х135х98 mm
color high-contrast TFT display with screen back light and brightness adjustment
continuousoperationfrom one battery charge –at least 8 hours
light and sound alarm mode at defectdetection
wide operating temperature range – -20°С - +45°С
service life is 10 years.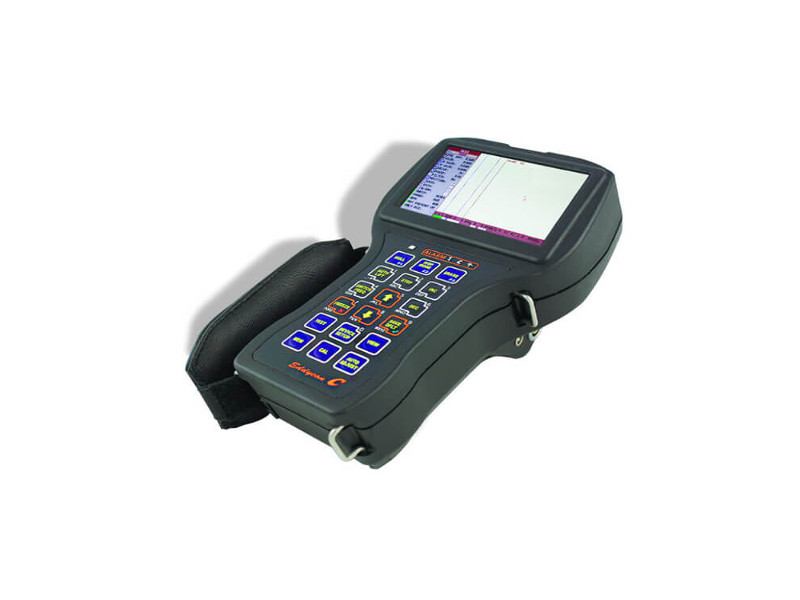 Engineers of the customer didn't apply the eddy current NDT method by themselves before. They had invited the specialists from the neighboring countries to carry out scheduled inspections. However, for more efficient servicing of their aircraft fleet and to assure flights safety, the decision to purchase the flaw detector and to carry out inspections with the device independently in accordance with the regulations was taken.
As far as the Bangladeshi engineers have to pass the training yet, and then – certification for the eddy current instruments use, the experts of OKOndt GROUP™ started with the theory, then moved ahead with capabilities, service functions and distinctive features of the device, turning a special attention to the fact that 5 filters are implemented in the Eddycon C: bandpass, differential, averaging, high- and lowpass filters; it has large memory for settings and test results storage. Moreover, the device is capable not just to detect the defects, but also to evaluate a defect depth and length.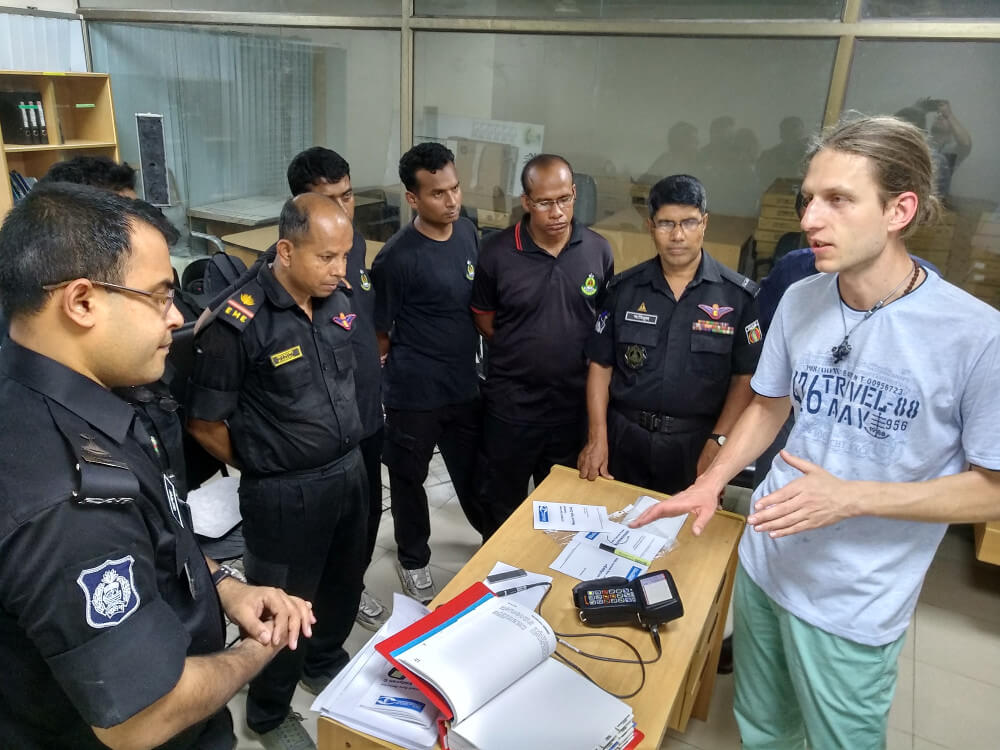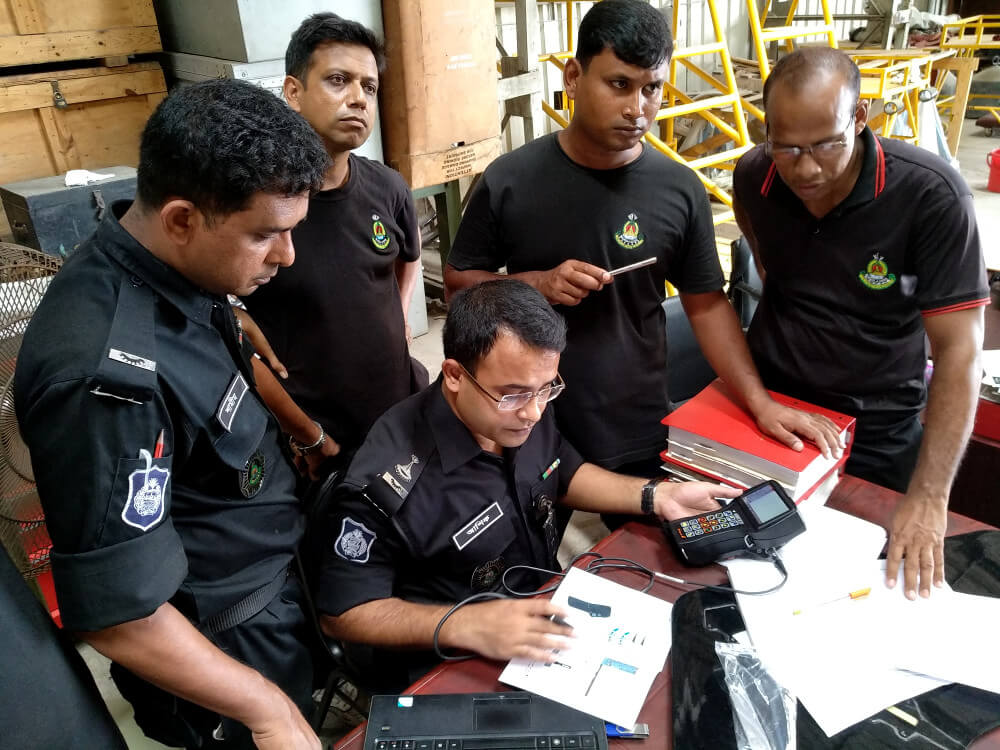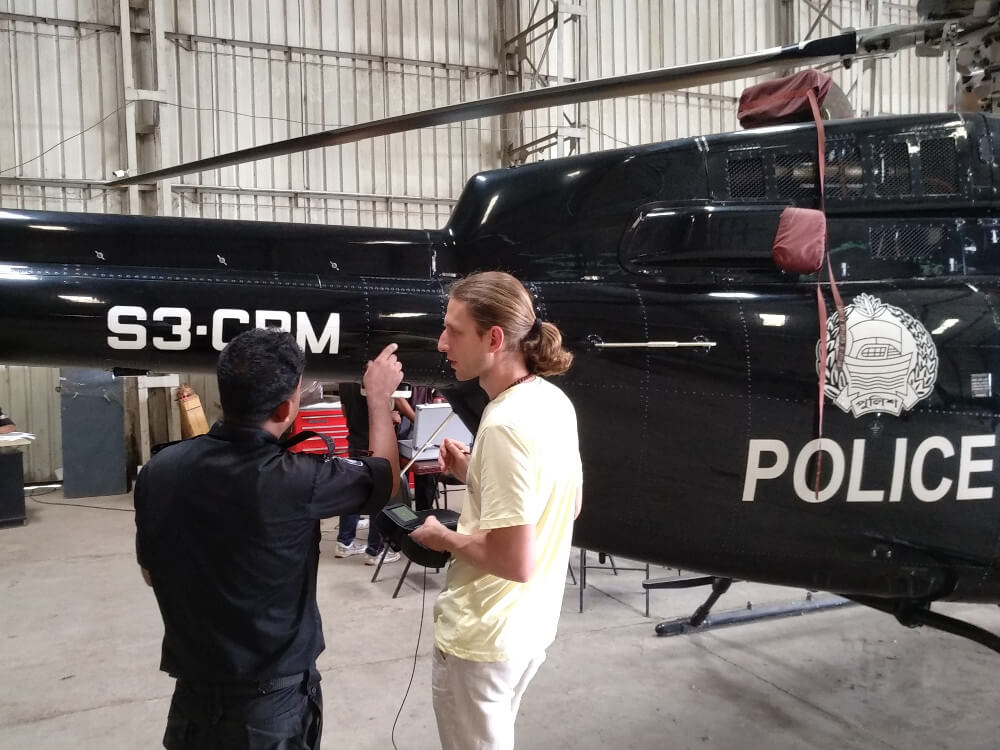 Bangladeshi colleagues cared about making the visit of our specialists maximum effective so organized the practical training with usage of the helicopter Bell-407 S3-CRM that belongs to the police service. The engineers of OKOndt GROUP™ shown how, using the Eddycon C, the aircraft body skin can be tested, then the Bangladeshi specialists could carry out the inspection and analyze test results by themselves.
Both parts left satisfied with the training. When going back home our specialists promised to continue, if necessary, consulting the Bangladeshi colleagues in online mode or by phone.